Make a smooth transition to your next home
Eager to move into a new home? Whether you're downsizing or upsizing, it's important to have your finances in order. Selling your current home and moving into a new one isn't always a smooth transition. If you don't get the timing right, you could be stuck in limbo with settlement dates that don't align or poorly timed fee deadlines.
You need a solid plan in place to prepare yourself for the big house swap. A Mortgage Broker can assist with getting all your finances in order when the time is right. After determining your new loan amount the Mortgage Brokers at Sprint Finance can help you select the most suitable loan option from a premium range of lenders.
A Mortgage Broker can also help you manage deadlines for valuations and settlement to make sure you're on track for a smooth home transition. To help get you on the right track, here's an example of what your new property checklist could look like:
Purchasing a new property checklist
Consider using the same property solicitor/settlement agent for both your purchase and sale
Make sure you've factored in stamp duty costs for purchasing your new home
Although there's no right wrong order of whether to sell first or buy first, ensure you make your purchase subject to sale of your existing property
Kind words from our customers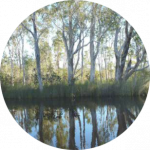 Nathan Massie has sorted and refinanced 2 loans for us over the last 6 years. He is easy to talk with and works for the customer – us –  to get the best deal for us that he can. He has always answered all our questions (no matter how small they are or how silly we think they may be) with much patience! Thanks Nathan Massie.
Gaile Warburton
Thanks for the "Sprint" to the end kinda service. I am impressed, humbled and extremely grateful with all the help I have received. Thank you
Denna-Marie Wairau
Special thanks for Nathan Massie for the top and excellence services. We live in Sydney but still find it very easy to deal and work with him. I would highly recommend him.
Patcharee Sriwongrach
Sprint finance simply provide top of the shelf service at all times!! Nathan Massie is awesome and very helpful in all circumstances and will always seek to look for the best option that would suit the customer's needs!! Would highly recommend them!
Didier Appadoo
If anyone is looking for excellent advice about finance, call sprint finance, Nathan Massie has helped me and John in so many ways and we get the results.  What more can I say, give them a call.
Marie Rene
Frequently asked questions