Many homeowners believe that they have to pay off their current property before they can move onto buying the next one. The truth is you don't always have to wait years or even decades until you can make your next property purchase. There are many lending options available to help you start adding more property to your portfolio. Tapping into equity is one of the most popular methods Australians have been using to purchase more property. This method is very effective for adding to your property portfolio.

Your equity is essentially the difference between the current value of your home and how much you still owe on it. For example, if your current property is worth $700,000 and you still owe $500, 000 on the loan, your equity will be $200,000.
What can I use my equity for?
Your equity can be used as security with your bank. So you will be able to borrow against your equity to fund a big purchase such as:
A home renovation/extension
Buying a new car
Taking a holiday
Starting a new business
Buying a new investment property
How much will I be able to borrow?
A bank or lender will never let you lend money against the value of your home. So if your property is worth $700,000, your bank will never lend that entire amount to you.
Most banks and other lenders will be willing to lend you up to 80% of the value of your current home – excluding the debt you still owe against it. This amount is referred to as your useable equity
In some cases, you may be able to borrow more than 80%. But in order to borrow more, you may have to take out Lender's Mortgage Insurance.
What can I use my equity for?
Your equity is based on the value of your property and how much is left owing. But there are ways you can build up your equity faster. Carrying out a cosmetic renovation for your come can quickly improve its value and therefore the equity in your home. You don't have to do anything too drastic for a cosmetic renovation. A new coat of paint, a kitchen or bathroom makeover are all simple solutions for improving the value of your home.
Another effective method for building up your equity fast is to make extra repayments to your mortgage. You may currently have monthly mortgage repayments that you're staying on top of. However, if you're financially stable enough to contribute more, then don't hesitate! The more you pay, the more equity you're building up for your property.
What are the risks involved in accessing my equity?
While there are many advantages to using your equity, there are still risks involved. You could risk losing your home and investment property if you don't use your equity properly.
Tips to safeguard your equity strategy:
Have a financial buffer in place: If you don't have spare funds other than the equity in your home, then don't risk it all by using your equity to invest in property. You should always have spare money put aside so you never have to borrow in the case of an emergency.
Prioritise your current home loan: Focus on paying off your home loan as much you can before focusing on investment properties. That way you'll have access to more equity when you need it.
Learn more about property investment: Property investment can have a dramatic influence on your quality of life now and further down the track. Learn more about the area you're buying an investment property in and make sure it's a viable investment option with the potential for growth.
Ask a professional: Never be afraid to seek advice from a professional in the real estate industry. No matter what phase of life you're up to right now, a Mortgage Broker can give you solid advice on your property investment potential now and what you can do to improve your financial position in the future.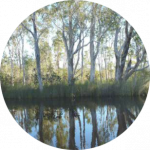 Nathan Massie has sorted and refinanced 2 loans for us over the last 6 years. He is easy to talk with and works for the customer – us –  to get the best deal for us that he can. He has always answered all our questions (no matter how small they are or how silly we think they may be) with much patience! Thanks Nathan Massie.
Gaile Warburton
Thanks for the "Sprint" to the end kinda service. I am impressed, humbled and extremely grateful with all the help I have received. Thank you
Denna-Marie Wairau
Special thanks for Nathan Massie for the top and excellence services. We live in Sydney but still find it very easy to deal and work with him. I would highly recommend him.
Patcharee Sriwongrach
Sprint finance simply provide top of the shelf service at all times!! Nathan Massie is awesome and very helpful in all circumstances and will always seek to look for the best option that would suit the customer's needs!! Would highly recommend them!
Didier Appadoo
If anyone is looking for excellent advice about finance, call sprint finance, Nathan Massie has helped me and John in so many ways and we get the results.  What more can I say, give them a call.
Marie Rene
Frequently asked questions
Contact us
Speak to a finance specialist