Purchase new equipment or commercial property with a commercial lending solution
Ready to expand your business but don't have the funds? Taking out a commercial loan is a great way to access the funds you need for purchasing new commercial equipment and property. There are many types of commercial loans available today and it's important to understand what your exact requirements are. There's no need to borrow more than you need and stretch out the payments on your commercial loan.

In some cases, you may be able to get finance for up to 100% of the purchase price for your equipment. One way of doing this is to utilise the equity in your owner occupier home. In some cases, you may be able to borrow up to 80% of the property value if you're using a cash deposit.
Here at Sprint Finance, our Loan Specialists can do all the leg work for you. After assessing your business's financial situation, our Loan specialists will identify the best solution that aligns with your business goals. No financial detail is overlooked. The more information we, the more likely it is that we can find a financial solution that's perfectly suited to your business.
Kind words from our customers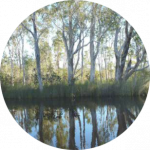 Nathan Massie has sorted and refinanced 2 loans for us over the last 6 years. He is easy to talk with and works for the customer – us –  to get the best deal for us that he can. He has always answered all our questions (no matter how small they are or how silly we think they may be) with much patience! Thanks Nathan Massie.
Gaile Warburton
Thanks for the "Sprint" to the end kinda service. I am impressed, humbled and extremely grateful with all the help I have received. Thank you
Denna-Marie Wairau
Special thanks for Nathan Massie for the top and excellence services. We live in Sydney but still find it very easy to deal and work with him. I would highly recommend him.
Patcharee Sriwongrach
Sprint finance simply provide top of the shelf service at all times!! Nathan Massie is awesome and very helpful in all circumstances and will always seek to look for the best option that would suit the customer's needs!! Would highly recommend them!
Didier Appadoo
If anyone is looking for excellent advice about finance, call sprint finance, Nathan Massie has helped me and John in so many ways and we get the results.  What more can I say, give them a call.
Marie Rene
Frequently asked questions