Harness the potential of property investment
Property investment has proven to be a successful wealth-building strategy for everyday Australians. When you start building up your property portfolio you're investing in your future. Whether you're buying, leasing, or selling investment properties, you're taking another step towards establishing a passive income.
When you take a careful and strategic approach to property investment you can set yourself up for a comfortable retirement. Investment properties can also be a fantastic form of financial support for your children when they are ready to invest in the property market.
To make things simple, there are two ways to invest in real estate. The first scenario is when you are an existing homeowner. You can look at using your equity in your existing home for your deposit. The second scenario is when you don't have an existing property and you use a cash deposit.
Current home buyers have the advantage of experience behind them. This time around you don't have the advantage of Government initiatives and tax exemptions to help with your deposit. What you do have is an existing asset that can be used to make your next property purchase more affordable.
In some cases, you may be able to use the equity of your existing property to buy your next one. How you're using your current property can also affect your purchasing power. Are you renting or living in the current property you own? These are the types of questions a Mortgage Broker will ask you when you're looking to expand your property portfolio.
Using the equity in your current home is one of the most effective ways to save money for your next deposit. Thousands of Australians have taken advantage of this strategy. Talk to a Mortgage Advisor and see what the possibilities are with your currency property. You may be surprised to see just how much equity you can take advantage of to get that next cash deposit.
New home buyers
The task of saving for a cash deposit may seem daunting for many first home buyers. It can take years of hard work and saving. Thankfully there are a number of incentives introduced by the Australian Government to help stimulate the local housing market.
Incentives like the First Home Buyers Scheme have helped out thousands of Aussies achieve their dream of buying property. There may be tax exemptions too. The conditions of these exemptions and incentives can change over time. So it's always best to ask a finance specialist like a Mortgage Broker to see what's currently available.
Before you approach a Mortgage Broker, ask yourself why you're buying an investment property in the first place? How will you use this investment in the future? Will you rent it out or are you simply looking to sell as soon as you see the chance to make a profit out of it? You might have the intention of building up your equity. Have a clear goal in mind for what you want out of buying your first investment property. How you intend to use this property in the future can affect your chances of buying today.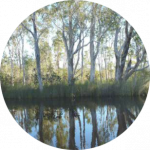 Nathan Massie has sorted and refinanced 2 loans for us over the last 6 years. He is easy to talk with and works for the customer – us –  to get the best deal for us that he can. He has always answered all our questions (no matter how small they are or how silly we think they may be) with much patience! Thanks Nathan Massie.
Gaile Warburton
Thanks for the "Sprint" to the end kinda service. I am impressed, humbled and extremely grateful with all the help I have received. Thank you
Denna-Marie Wairau
Special thanks for Nathan Massie for the top and excellence services. We live in Sydney but still find it very easy to deal and work with him. I would highly recommend him.
Patcharee Sriwongrach
Sprint finance simply provide top of the shelf service at all times!! Nathan Massie is awesome and very helpful in all circumstances and will always seek to look for the best option that would suit the customer's needs!! Would highly recommend them!
Didier Appadoo
If anyone is looking for excellent advice about finance, call sprint finance, Nathan Massie has helped me and John in so many ways and we get the results.  What more can I say, give them a call.
Marie Rene
Frequently asked questions
Contact us
Speak to a finance specialist